Mario Lopez spends his days hosting EXTRA and reporting on the latest celebrity news but on the night of December 7, he'll use his MC skills for a much greater cause.
The Emmy Winner will host the 4th Annual Wishing Well Winter Gala. Presented by the Greater Los Angeles chapter of Make-A-Wish, the event will honor Iron Man star Robert Downey Jr., entertainment entrepreneur Scooter Braun and the NHL's Los Angeles Kings.
"It's fitting that Mario Lopez will host this year's Gala. Mario is passionate about youth and children's causes, and we're thrilled to have him as part of the Make-A-Wish Greater Los Angeles family," said Make-A-Wish Greater Los Angeles President and CEO, Neal Aton in a statement.
"With his wide range of talents, generosity of spirit, positive energy and deep connection to our wish kids, we're betting he's going to inject our evening with a whole new level of fun and excitement."
Lopez previously worked with the organization and made a young boy's wish a reality by having him sing alongside Maroon 5 and appear on EXTRA as part of World Wish Day.
The multi-talented 43-year-old's career began as a child actor in the early 1980's but he's arguably best known for playing A.C. Slater on the NBC Saturday morning teen comedy, Saved by the Bell. The cult classic ran for 87 episodes from 1989 to 1993 and included two movies and a prime time spinoff (Saved by the Bell: The College Years).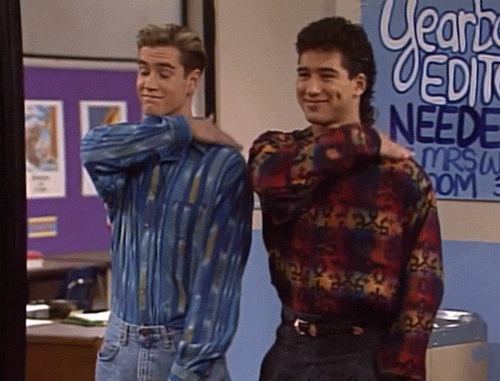 Thanks to online gifs and memes, Jimmy Fallon's affection for the show, and the general nostalgia for 1990's pop culture, renewed interest has been sparked in SBTB.
Lopez's likable personality and familiar dimpled smile led to an appearance on Dancing with the Stars (where he finished runner-up to NFL Hall of Famer Emmitt Smith), co-hosting season 2 of The X Factor, and countless other guest roles (often playing himself). He took over hosting duties on EXTRA in 2008.
Outside of his roles in the entertainment world, Lopez serves as an Alumni Ambassador of Fitness for the Boys & Girls Clubs of America.
The 4th Annual Wishing Well Winter Gala will feature a performance from Grammy-nominated artist Tori Kelly as well as silent and live auctions and a special wish granting.
Photo Credit: Wikicommons